Raising children in separate homes is made easier when everyone in your family is on the same page. The shared calendar on OurFamilyWizard keeps you and your co-parent working in tandem with built-in tools for tracking parenting time, scheduling holidays, and more.
An interactive calendar that makes working together simple
Staying on the same page is vital when you're juggling your own schedule along with exchanges, doctor appointments, and extracurriculars. Add your co-parent's schedule on top of all that, and it's no wonder that you need something stronger than your typical calendar app.
With OurFamilyWizard, your parenting schedule, event details, and parenting time swaps are contained within a single shared calendar, so you'll always know where you and your children need to be.
Simplified parenting time swap requests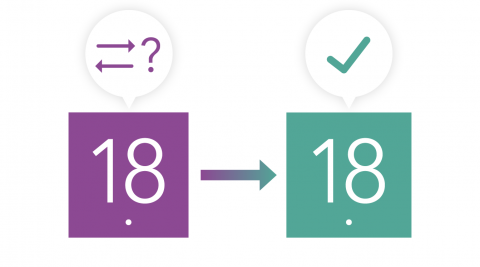 Requests for one-time alterations to parenting time must be kept crystal-clear to avoid conflict and confusion.
With OurFamilyWizard's Swap tool, you can send straightforward requests for parenting time modifications. All requests are thoroughly documented—from the time they're sent to when they're responded to—and approved requests automatically update your parenting schedule. 
Advanced holiday scheduling to help you keep the focus on the festivities
Holidays can still be a source of joy for families after a divorce or separation—as long as scheduling confusion doesn't get in the way of enjoying the festivities. 
With the OurFamilyWizard Holiday scheduler, you can document holiday parenting time well into the future. Holidays can follow your regularly scheduled parenting time or override it when necessary. You can even create custom holidays for birthdays, school breaks and vacations.