I sent an access request that I now wish to withdraw. How can I do that?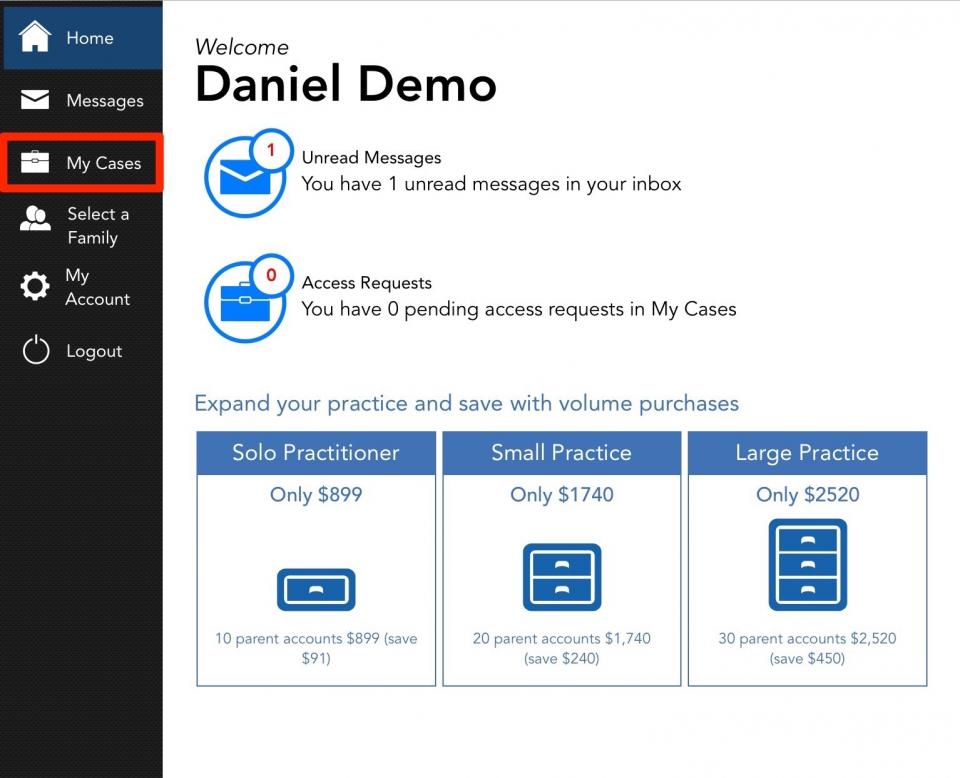 Sending professional access requests on OFW is easy, but if you need to withdraw a request, you can also do so without hassle.
Navigate to My Cases
Either through the Practitioner App for iPad or iPhone, select the My Cases section from the left-hand navigation menu.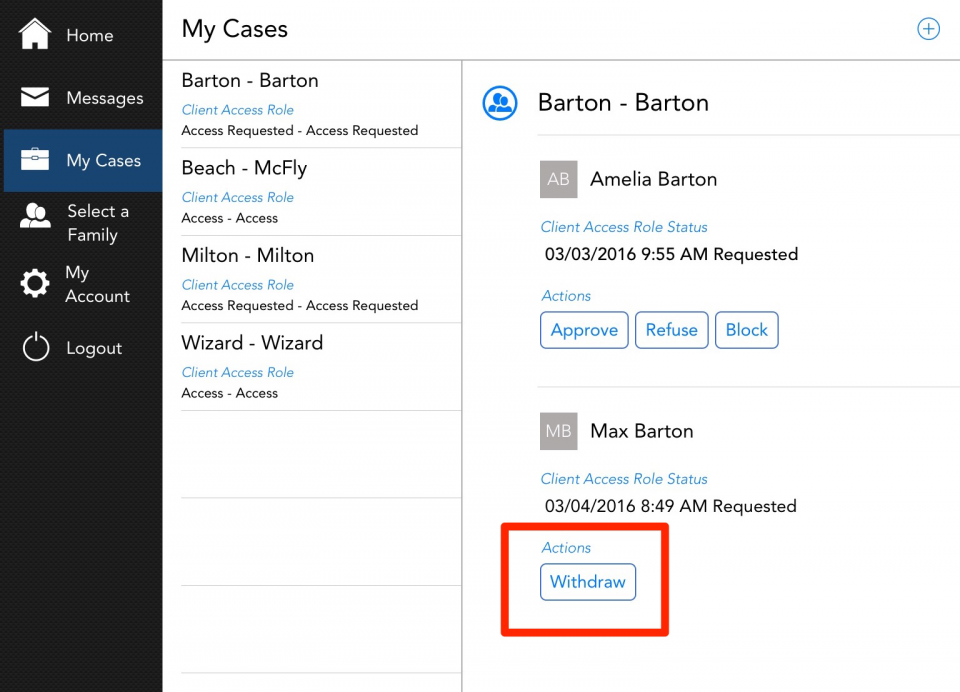 Find the family in question.
From your list of families, select the family in question. Beneath the name of the parent in question, click the button that says "Withdraw". Your request for access will be immediately withdrawn from the parent's account.