The Different Aspects of Parenting Arrangements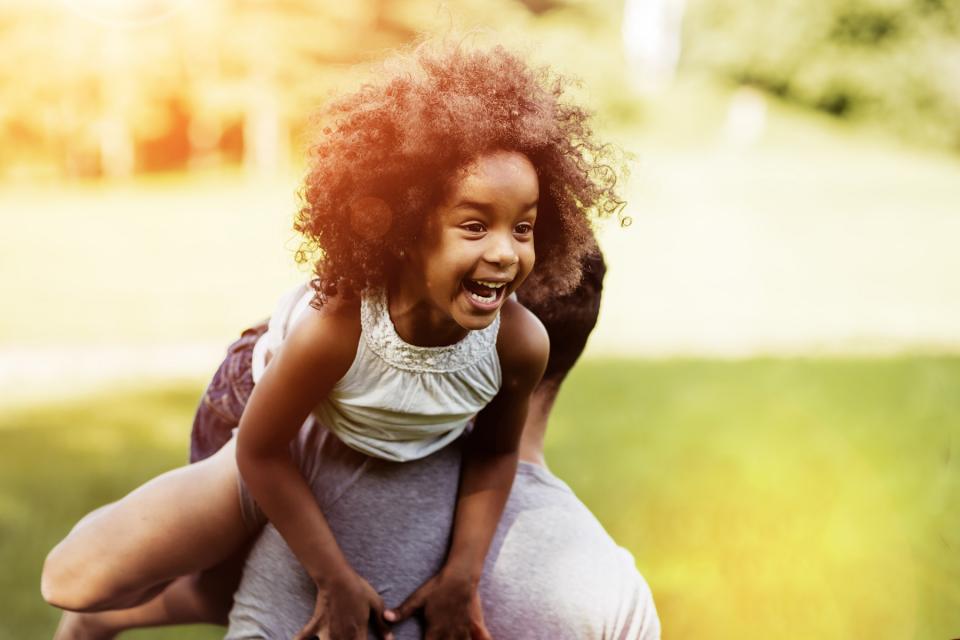 Determining parenting arrangements after a divorce or separation requires thorough planning and cooperation from co-parents. To be effective, parenting arrangements must be comprehensive and in order to achieve that, they must answer numerous questions about a child's upbringing. At first, determining what needs to be addressed in a parenting arrangement may feel overwhelming, especially if parents have never needed to create one in the past. However, once the different aspects of parenting arrangements are explained, parents can begin the process of formulating their own arrangements with confidence.
Basic Definitions
Parenting Plan: A written or online agreement detailing the specifics for child arrangements after a divorce or separation.   
Consent Order: A legally binding and enforceable document that parents can apply for when they are in agreement about their parenting plan and want to formalise it. In Scotland, this is referred to as a formal separation agreement or a Minute of Agreement.
Child Arrangements Order (CAO): A court order that designates where a child lives, when they spend time with each parent, and how contact between parents and children will work.
Specific Issue Order: A court order that answers a specific question about a child's upbringing, such as where they go to school. 
Best Interests of Children
Every single solution and agreement reached in a parenting plan should be done so with the best interests of the child in mind. This is the paramount consideration not only for parents but also for courts when reviewing applications for consent orders or during the creation of parenting orders. If parents are unsure of whether the choices they are making are in the best interests of their children, it may be helpful to review the criteria by which courts determine the appropriateness of parenting arrangements.
When determining whether a CAO would be in the best interests of the children, judges and magistrates will consider the child's physical, emotional, educational needs, and, when appropriate, their feelings. They will also review any possible effects new arrangements may have on the child and assess if the child is at risk for any possible harm. Judges and magistrates will also work to determine the abilities of both parents to care for the child. 
Details of Parenting Plans and Child Arrangements Orders
Parenting plans and child arrangements orders concern a multitude of issues. Before beginning the process of creating their arrangements, it's important for parents to understand the different aspects that parenting plans and CAOs cover. 
Residence
Residence, previously referred to as custody, concerns where a child will live after a divorce or separation. If time is split unequally between parents, the parent with whom the child resides for the majority of the time is referred to as the resident parent while the other parent is referred to as the non-resident parent. If children spend equal time with both parents, they then have shared residence of their children. 
When creating a parenting plan, parents must consider a multitude of factors when determining an appropriate parenting schedule for their family. Factors such as a child's age, the distance between co-parents, and work schedules will have an effect on whether an equal or unequal split in parenting time is appropriate for their situation. Parents should also detail how holidays and special occasions, such as birthdays and graduations, will be handled. Read more about common parenting schedule arrangements after a divorce or separation.
Contact
After a divorce or separation, if residence is not shared, parents will need to formulate a plan for how contact between children and the non-resident parent will be handled when they are apart. They must also determine, if appropriate, when face-to-face contact will be scheduled, where it will happen, and how often.
Parents may wish to detail any methods through which contact between the child and non-resident parent will occur, whether or not they will have regularly scheduled times to do so, and arrangements for when their contact schedule must be temporarily changed or amended. 
Parental Responsibility
Parental responsibility refers to all legal rights and responsibilities concerning major decisions about a child's upbringing. Parents with parental responsibility are allowed to play a role in those decisions; however, decisions about day-to-day care, such as what a child might wear or eat on a particular day, fall to the responsibility of the resident parent or the person with whom the child is residing. Regardless, parents may want to outline in their parenting plan which minor decisions they believe need consultation. 
While certain minor decisions do not require the agreement of all persons with parental responsibility, major decisions about details of the child's upbringing do. These decisions include such examples as to where the child will attend school, their religious tutelage, or any name changes.
Parental responsibility does not automatically allow for contact between parents and their children. Nevertheless, parents with parental responsibility do have the right to be updated about their child's well-being.
Other Concerns
While determining whom your child will live with and when is the primary concern for parenting plans, parents should also discuss various other topics that concern their children's upbringing after a divorce or separation. This could include topics such as their child's health care, how to select alternative carers, and what to do with the family pet.
Parents may also wish to outline how they will handle their own communication after the divorce. They may benefit from discussing the preferred methods of communication, how they'll handle sharing their children's important documents, and a timeline for communicating important updates about their child's health, wellness, or schooling.
Certain of these additional topics may not be suitable for inclusion in a Consent Order or Minute of Agreement. Parents should consult with a solicitor to determine which aspects of their parenting plan are eligible for inclusion in a legally binding agreement.
Help with Parenting Plans and Arrangements
Parenting plans can quickly become complicated, so parents shouldn't hesitate to consult a professional in their area if they need assistance. Mediators can be a great resource for parents who wish to work cooperatively on their parenting plan but are struggling to do so independently. Solicitors can also provide additional advice for coming to an agreement without going to court. Additionally, parents can individually attend a Separated Parents Information Programme (SPIP) course that can help give them insight into managing conflict with their co-parent. If looking for a legal professional, parents can use the OurFamilyWizard Regional Resources or use the Sorting Out Separation website to search for one in their area.
Once parents reach an agreement about their parenting plan, they may wish to make their agreement legally binding. Parents should consult a solicitor to have the document drafted for them. As long as the judge reviewing the application determines that the details of the parenting plan work in the child's best interests, there typically won't be a need for a court hearing. However, if the judge determines that the application does not meet the needs of the children involved, they may make changes or make a different court order regarding child arrangements. 
Raising children can be complicated, so it stands to reason that a comprehensive parenting plan will have many different facets. By keeping the best interests of their children in mind, parents can tackle this very important task with confidence. Because of the importance of this task, however, parents should consider consulting a neutral third-party for assistance in formulating their plan. Mediators and collaborative law professionals can provide some much-needed support to parents struggling to come to an agreement. Parents can find further information about the steps they can take when they can't agree on the details of care here.