How do I create and request access to a new family?
As a family lawyer, mediator, or another legal or mental health practitioner, you may often begin working with new clients and families whom you think should be using OFW for communication. On the OFW mobile apps for iPhone and iPad, you are able to create accounts for new families and send requests for access to one or both parents in the family.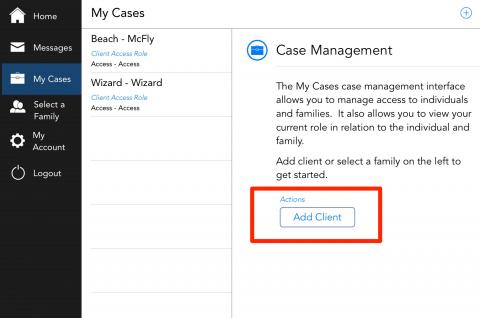 Navigate to Add Client.
In the left navigation, go to My Cases. Under Case Management, click Add Client.
In the bar at the top of the screen, select "Create a new family".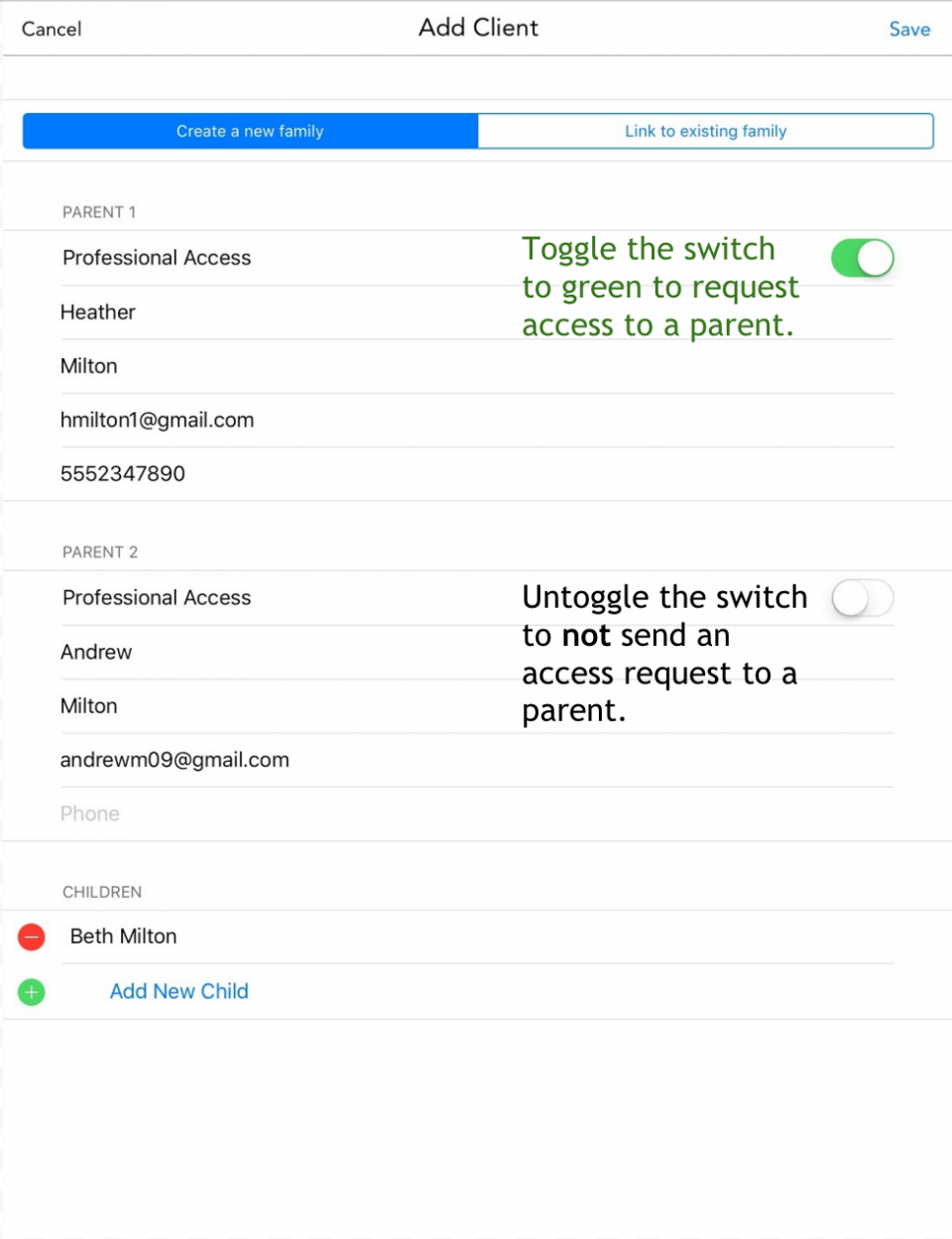 Enter information for both parents.
Enter the first and last names for both parents and at least one email address. Remember to enter the first and last name of at least one child. In the line for Professional Access for each parent, select whether you'd like to request access to both, one, or neither parent. 
Toggle the switch to green to request access to a parent.

Untoggle the switch to not request access to a parent.
Click "Save" at the top-right corner of the window to create the account and send your access requests. 
Parents will be sent an email about how to access and activate their accounts. Parents are provided with two grace logins to access their account prior to activation.
Again, any parent for whom you have requested access will be sent an email with a link to respond. Your request will remain at the "Requested" status on your My Cases page until the parent responds.